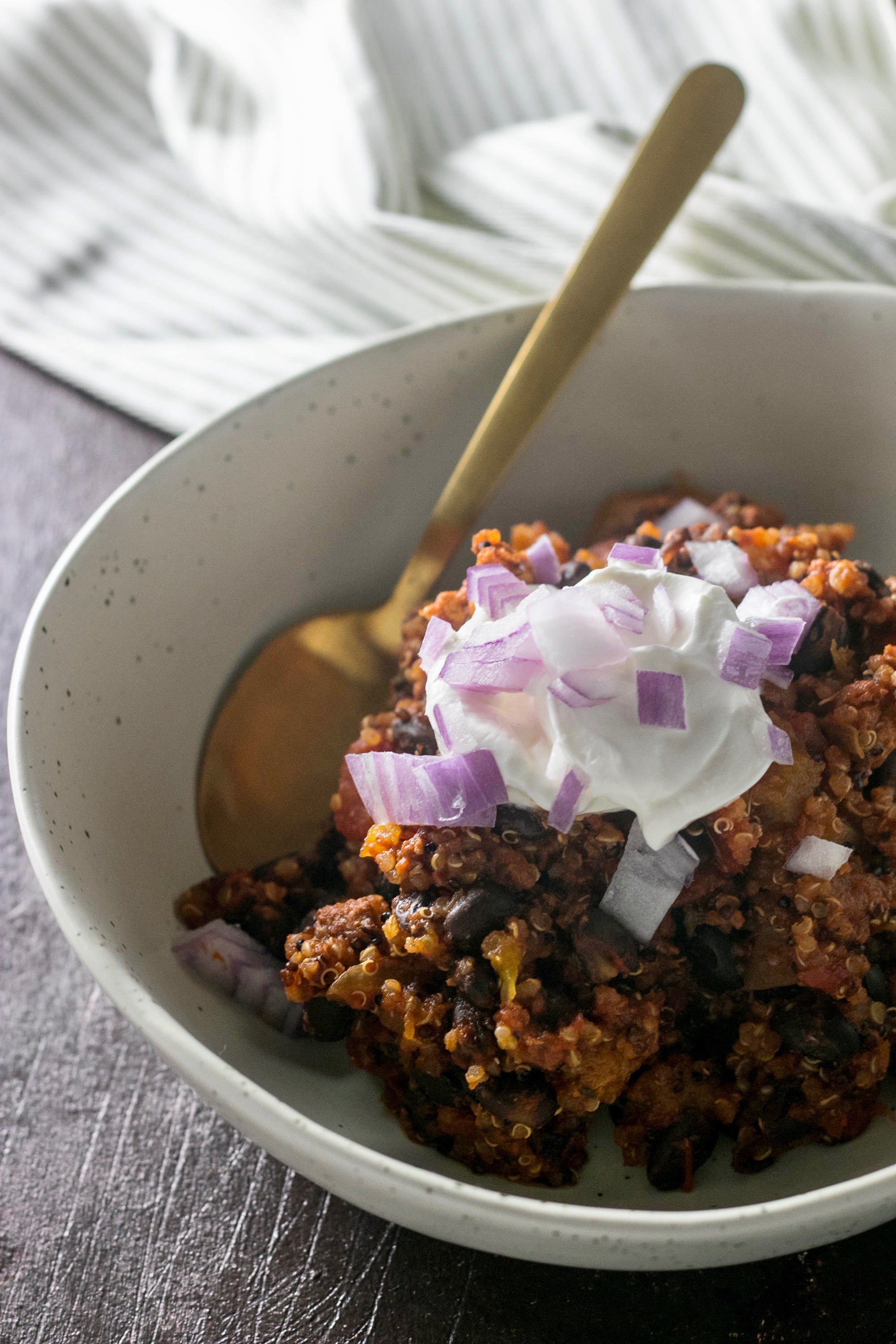 Takes bite…holy Fall up in here.
It's hearty and light at the same time, perfect for lunch – which it's been for me every day since I made it. It can easily be made vegetarian by simply skipping the meat.
I used certain brands in my recipe, but use what you like or have. Cooking is about experimenting and adapting it to your preferences. Recipes should be looked at as guidelines, not rules. Like Cher from Clueless said, "They're just a starting off point."
---
Ingredients:
1 tbsp. Olive Oil
1 small Yellow Onion, chopped
1 lb. Ground Turkey
2 Cans Black Beans, drained
2 C. Cubed Butternut Squash – I used pre-cubed butternut squash
1 C. dry Quinoa, rinsed
1 Can Fire Roasted Tomatoes, not drained
1 Can Tuttorosso Crushed Tomatoes
3 cloves Garlic, minced
2 tbsp. Tomato Paste
1 tbsp. Chipotle Paste
1 Packet of Thrive Market Taco Seasoning
2 C. Vegetable or Chicken Broth + 1 C. if it's too thick after cooking*
Directions:
Heat olive oil in large soup pot. Add onions and sauté.
Add ground turkey with taco seasoning packet and brown.
Add everything else to the pot. Seriously, how easy?
Allow to simmer for 30-40 minutes so that everything is hot, the butternut squash is tender, and the quinoa is it's little squiggly self.
*Can add more broth after cooking if you'd like it less thick, but chili is supposed to be thick so, you know, be cool.
---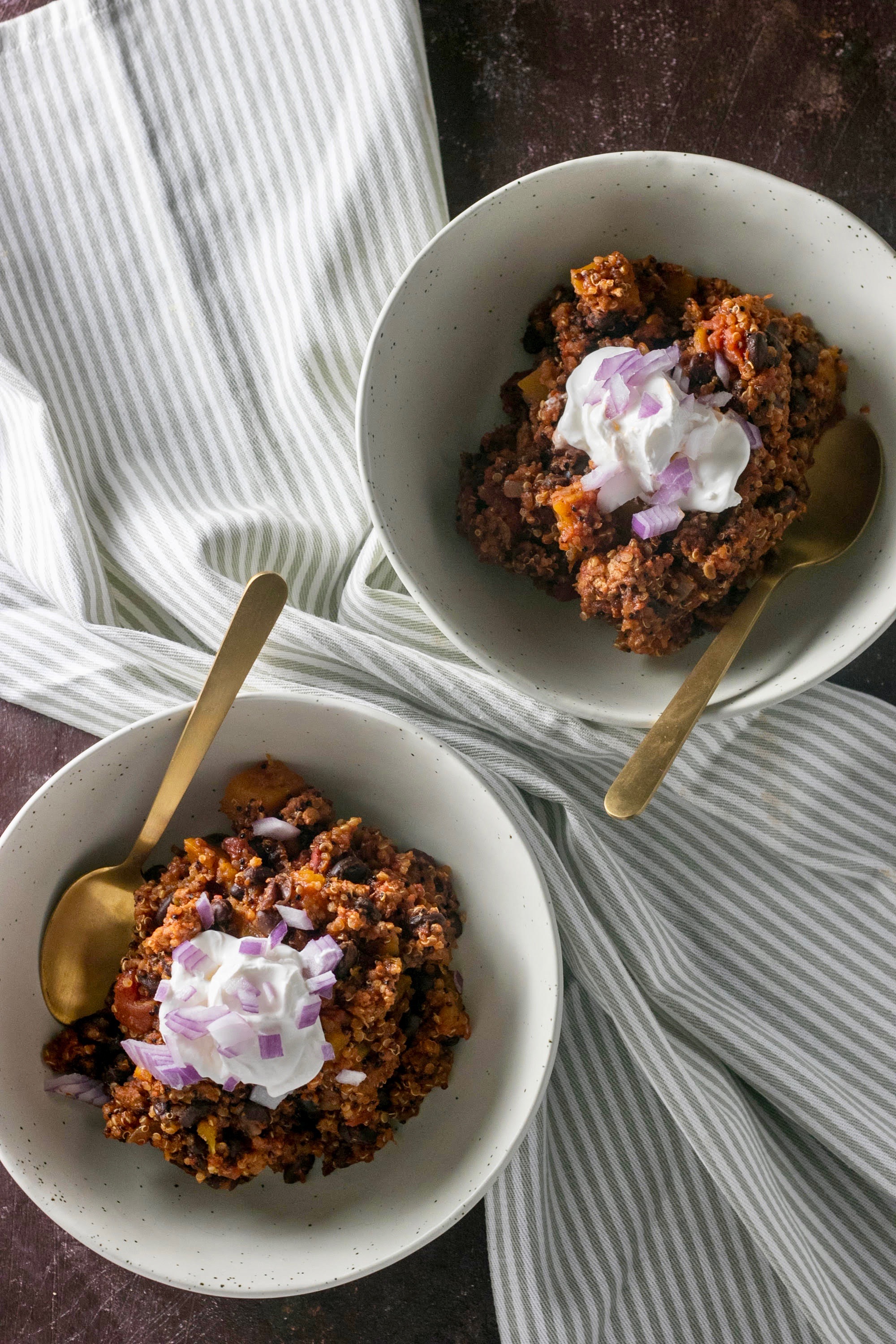 Top it like you would any chili – sour cream, chopped red onion, jalapenos (eh, maybe no, but you can prove me wrong), cheese, chopped green onions, etc.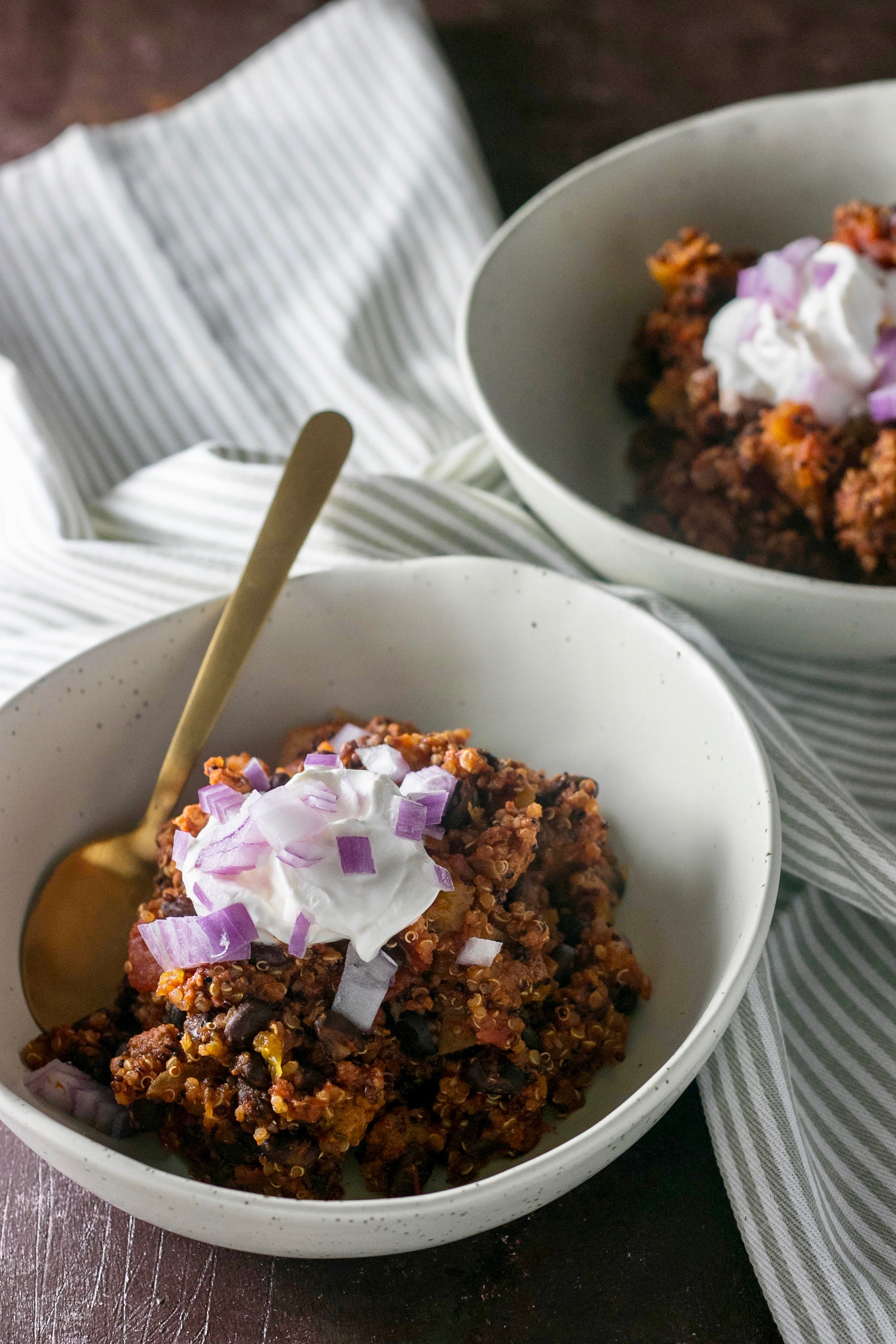 Just going to say, 'You're Welcome,' now, because this was goooooood. My husband couldn't get enough…and then there's the chili. Bada-bing!