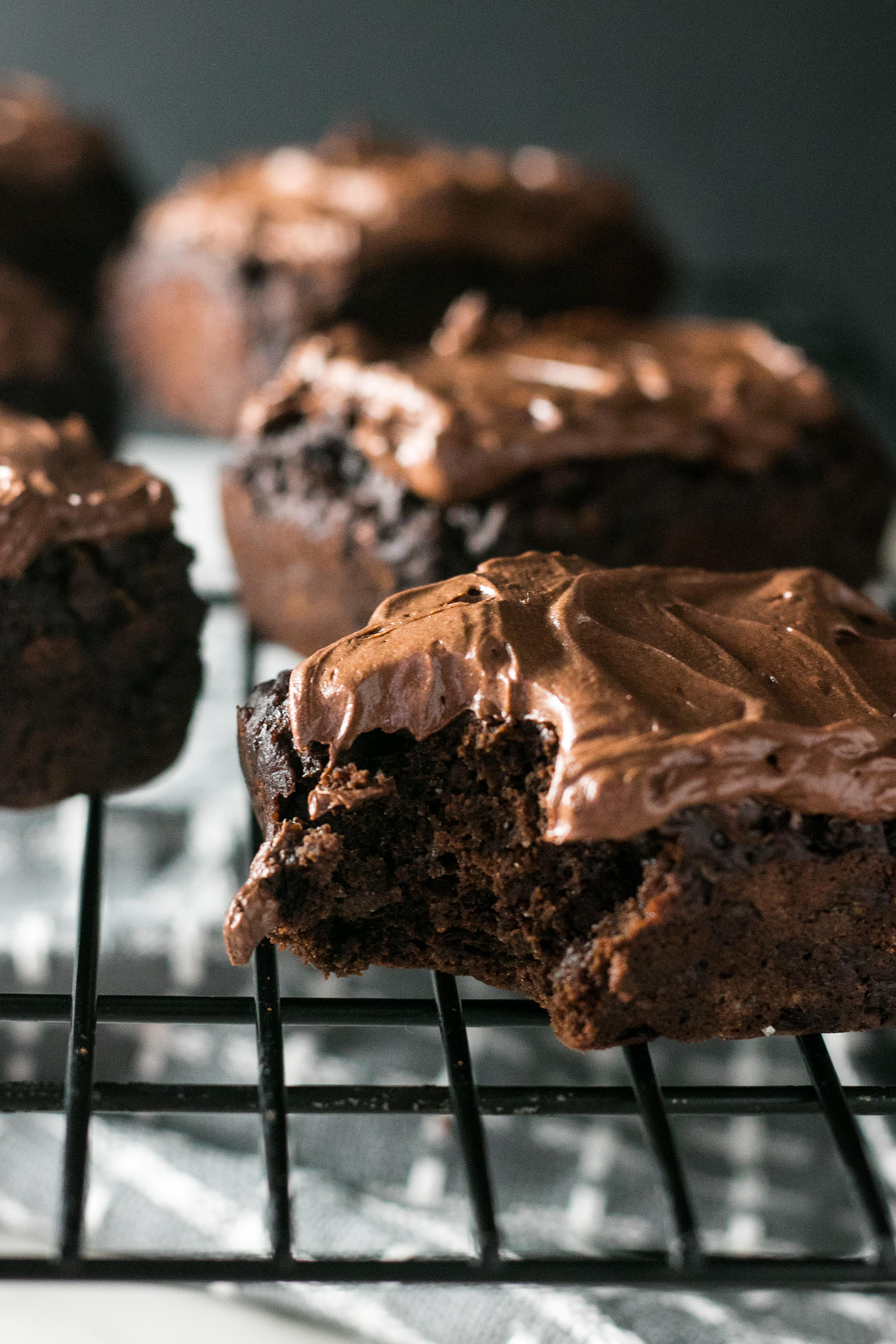 Hold on to your butts, people. No, chocolate zucchini bread isn't anything new, but daaaaannnggg, these are killer. I honestly worried that I put in too much zucchini, but it completely disappeared in the chocolatey goodness so you could totally sucker your kids if you wanted too. Or just be impressed with yourself that you mixed a vegetable into a dessert…that's cool, right? Whatev.
---
Ingredients:
Dry:
1 C. Gluten Free All-Purpose Flour
½ C. Raw Cocoa Powder
1/3 C. Palm Sugar
¼ C. Light Brown Sugar
2 tbsp. Ground Psyllium Huskw
1 tsp Basking Soda
¼ tsp Baking Powder
½ tsp Sea Salt
Wet:
2 Small Zucchinis shredded and lightly squeezed to remove excess liquid
¼ Almond Oil
½ C. Greek (or thicker form of) Yogurt – I used Oui Coconut Yogurt which is 5oz. – because that's what I had in the fridge – but a heavy ½ C. of any thicker yogurt should do it.
1 tsp. Vanilla Extract
Plus:
1 C. Mini Chocolate Chips – I used Enjoy Life Mini Chips
1 Container Simple Mills Chocolate Frosting
Instructions:
Preheat oven to Convection bake at 350. *See below if you don't have Convection bake.
Combine dry ingredients in bowl.
Combine wet ingredients in separate bowl
Fold wet into dry with chocolate chips and combine.
Scoop mixture into greased mini loaf pan cavities. (Mine made 8)
Bake for 40 minutes or until gently firm to the touch.
Allow those cute little loaves to cool in pan.
Once cool, transfer to a cooling rack and ice those beautiful babies.
Eat the shizz outta them.
*If you don't have Convection bake on your oven, set your oven to 325 and bake 40-50 minutes keeping an eye on them. It will take longer than Convection bake, but you're looking for them to be firm, but still soft to the touch.
---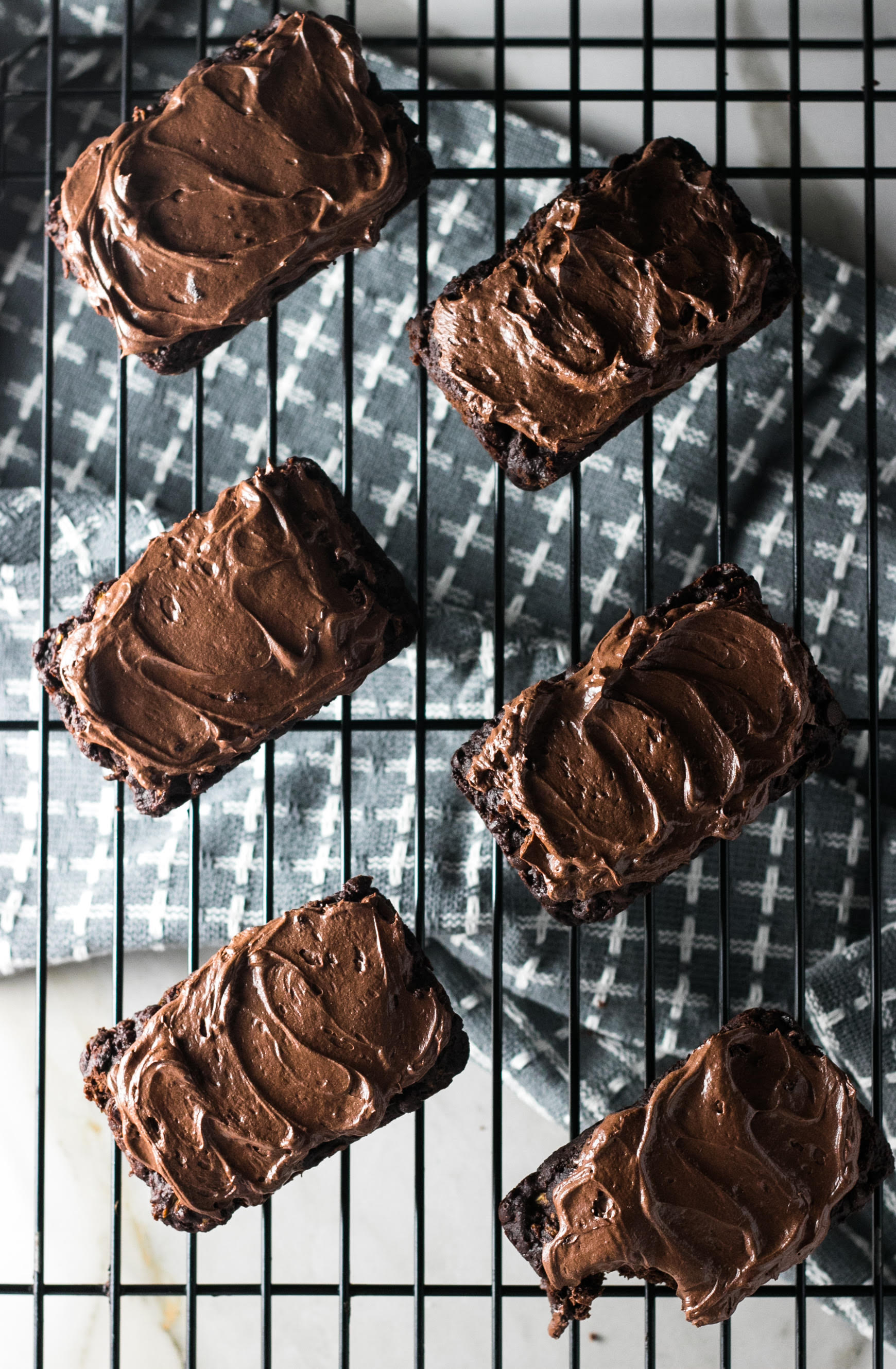 These are super decadent. I suggest sharing, but grrrrllllll if you find yourself licking your fingers and picking up crumbs, it's all good. The frosting is total bonus and they are perfectly good without it, but I had leftover frosting in the fridge so – in the voice of the dad from My Big Fat Greek Wedding – there you go.