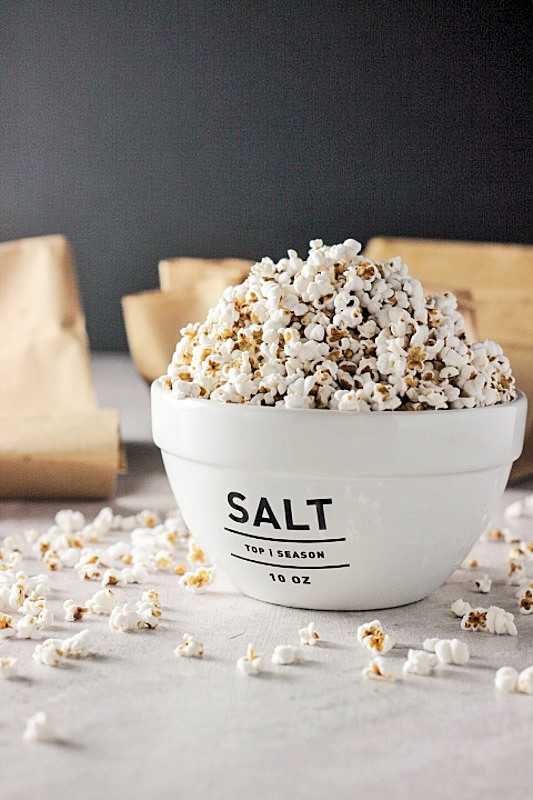 Have you heard of Sorghum? It's a gluten-free cereal grain that goes by the name, "great millet." A great option for those with gluten sensitivities who miss grains. It's a source of protein, fiber and contains iron, magnesium, niacin, B6, calcium, and phosphorus – so it's a little powerhouse. Use it to make porridge, side dishes, in salads…and even popped. BOOM! POPPED SORGHUM. I never knew and I'm excited.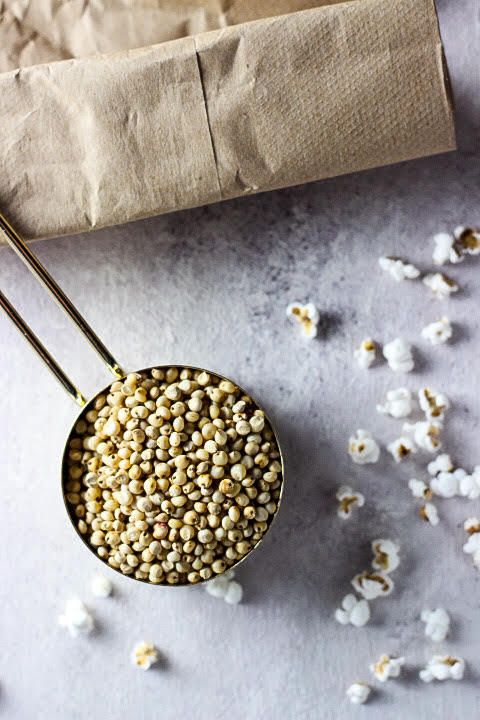 ---
Ingredients:
1/4 C. sorghum
1 Brown Paper Lunch Bag
Directions:
According to the directions on the Bob's Mill bag…
Put 1/4 C. sorghum in brown paper bag. Fold the bag over. Put folded side down in microwave and nuke for 2-3 minutes until there's 10 seconds between pops (basically like your listening to regular popcorn). Basically, don't let it burn.
Then top with some butter or ghee, salt and pepper, or whatever floats your popped grain loving heart.
---
They make the cutest little kernels and literally taste just like popcorn without that kernel stuck in your teeth thing happening.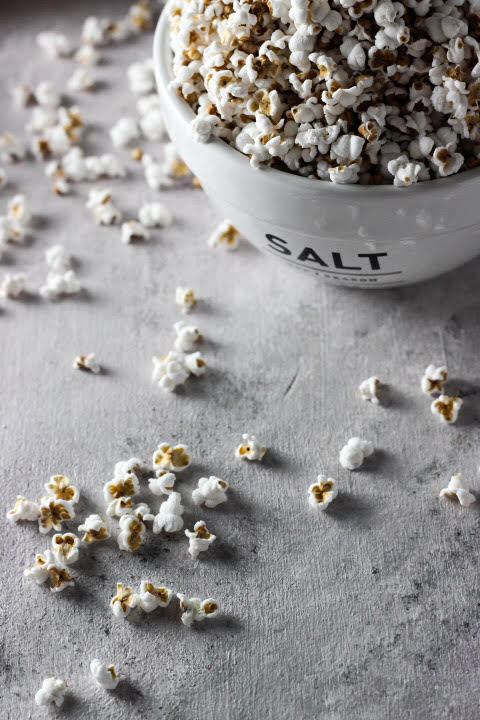 Coat with a little melted coconut oil or butter/ghee and try one of these toppings ideas:
Sweet & Spicy Chili – chili powder, ground cumin, coconut sugar, and sea salt
Garlic Parm – Shredded parmesan cheese, garlic powder, and parsley
Matcha Sea Salt – Matcha tea powder and sea salt
Cinnamon Sugar – Cinnamon, light brown sugar and pinch of salt
Cheesy Taco – Nutritional yeast, cumin, cayenne pepper and salt